1426 Highway 395  |  (775) 782-2074
Gardnerville's favorite Family-style dining
We're somewhat of a Nevada icon. We've been serving locals and travelers alike for over 60 years. Our multi-course family-style meals are traditional, plentiful and palate-pleasing. Come experience the tradition and bring your appetite!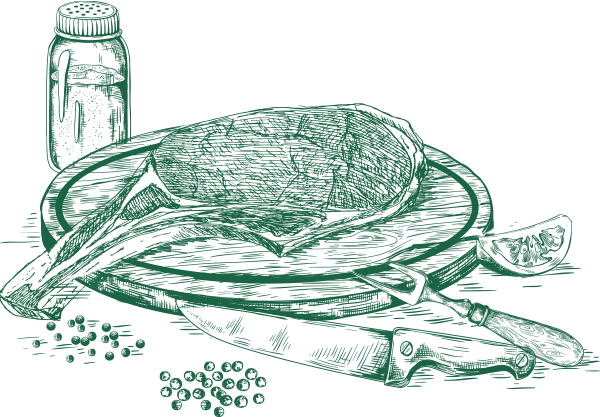 BASQUE INSPIRED & CLASSIC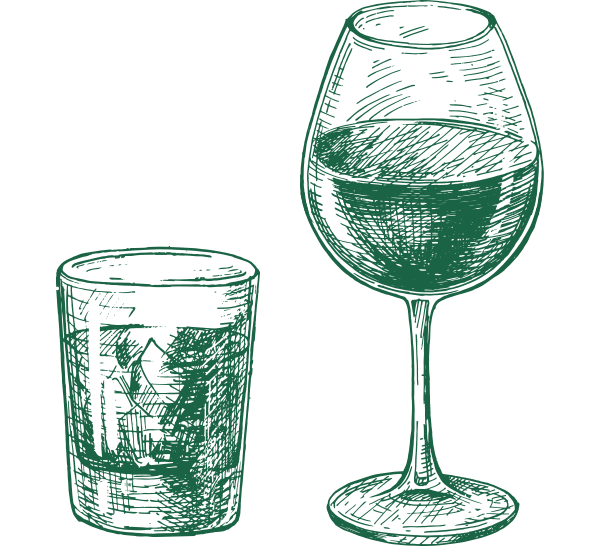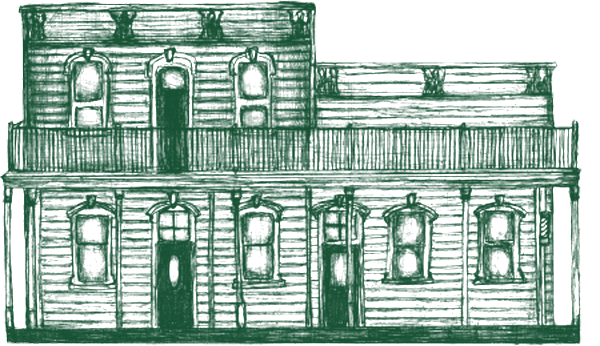 A few of the reasons to give us a visit
Though our restaurant has been around for over 60 years, our story starts long before.
With our roots stretching back well over a half-century, the J.T. is a staple of Nevada, an enduring legend of Basque restaurants in the West, and a Gardnerville tradition. Read on to hear our story…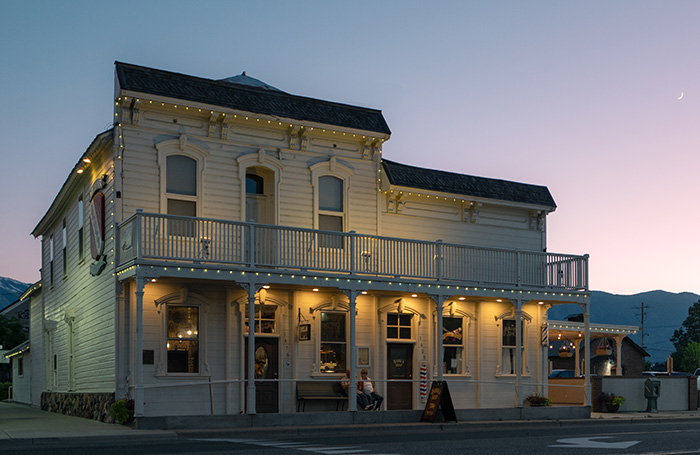 Moved from the mining town of Virginia City just 32 miles north in 1896, our building's splendid and unique history inspires those who walk in its front door with an authentic presence of over 120 years of life as saloon, hotel, and dining hall here in downtown Gardnerville.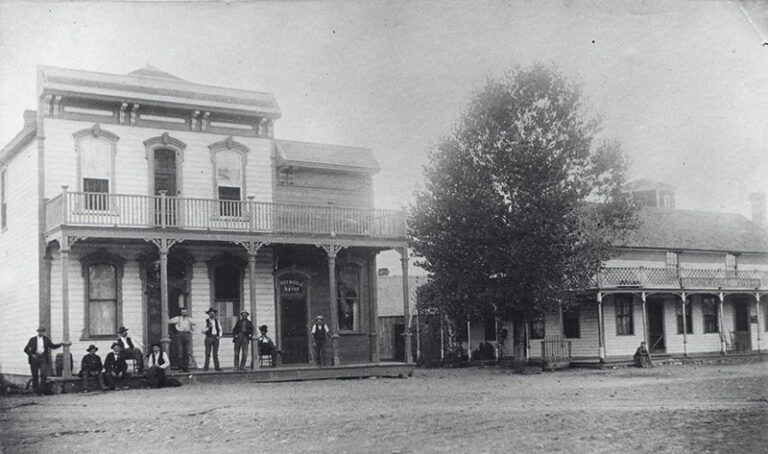 With the exception of the hitching post and horse outside, the Lekumberry family has restored the building's facade to look as it did over 100 years ago.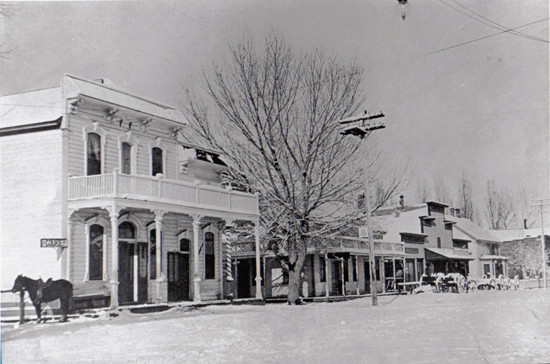 The J.T. as you know it today has been owned and operated by the Lekumberry Family since 1960. Leaving his homeland on the French side of the Basque Pyrenees mountains in 1947, Jean Lekumberry immigrated to Gardnerville at the age of 22 with $32 in his pocket. He found work as a sheepherder and his brother Pete soon followed.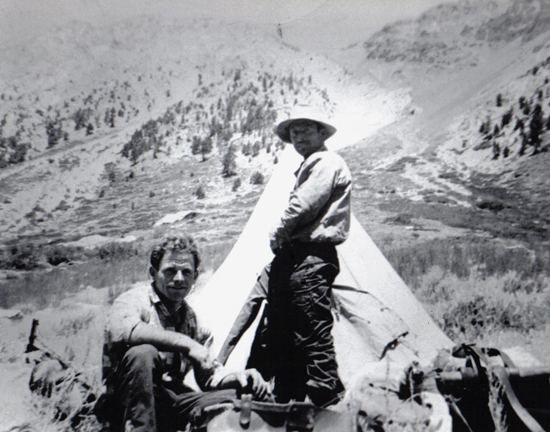 On April Fool's Day of 1960, the two immigrant brothers along with Jean's wife Shirley, purchased the J.T. The Lekumberrys were proud to continue the traditions of the established sheepherder hotel, bar and dining room. Founded in 1955 by the Jaunsaras and the Trounday families, the Lekumberrys kept the name that highlighted the previous owners' initials: "J.T."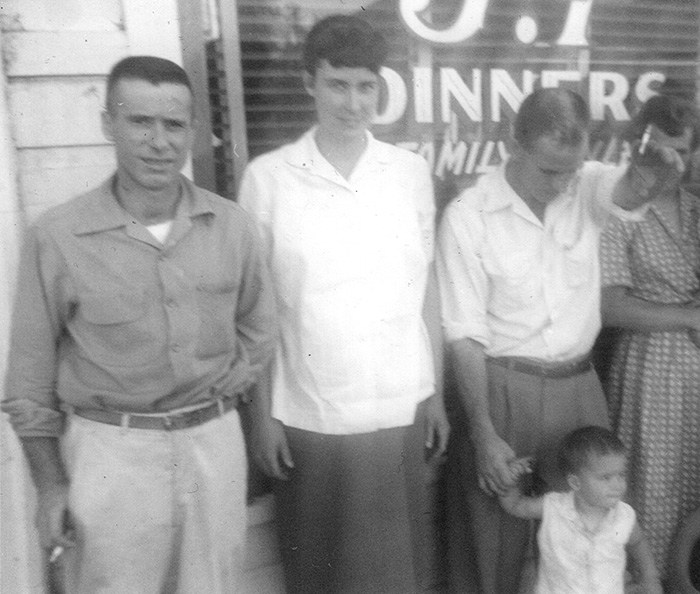 The Lekumberry brothers were delighted to move on from sheepherding and join the other Basque innkeepers in downtown Gardnerville. Jean tended bar, Uncle Pete cooked up the hearty family-style meals, and Shirley ran the dining room and the upstairs hotel.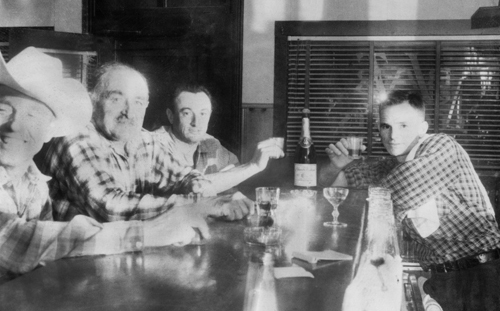 At 12 noon and at 6:00 pm sharp, the dinner bell rang for the only two seatings of the day and the sheepherder boarders, ranch hands, and town folk took their seats at the long tables and passed the food family-style. The price of the almost identical to today's multi-course meal was a whopping $1.25 for lunch and $1.50 for dinner.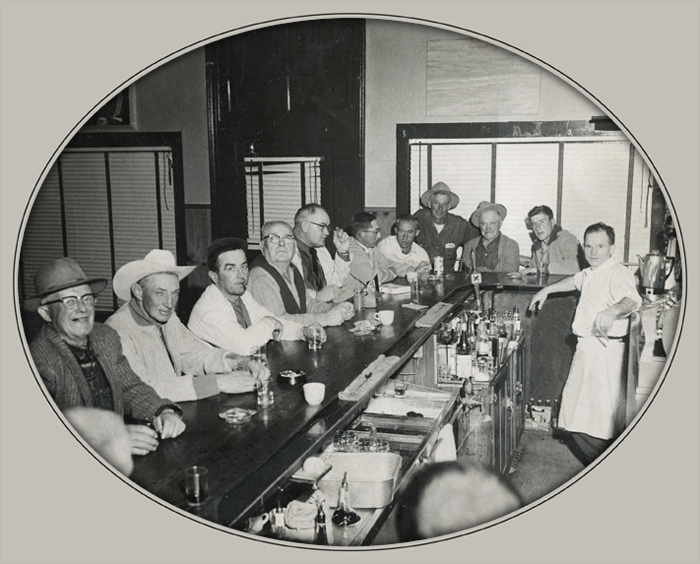 A Picon Punch would have set you back 50 cents!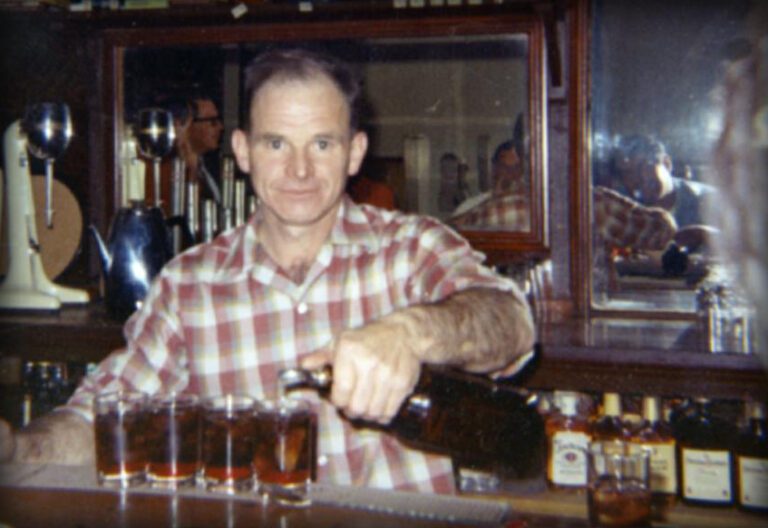 In the midst of the hustle and bustle of the busy bar and dining room, Jean and Shirley raised their three kids Robert, Marie Louise and J.B. Here the next generation learned the value of hard work and every aspect of the family business.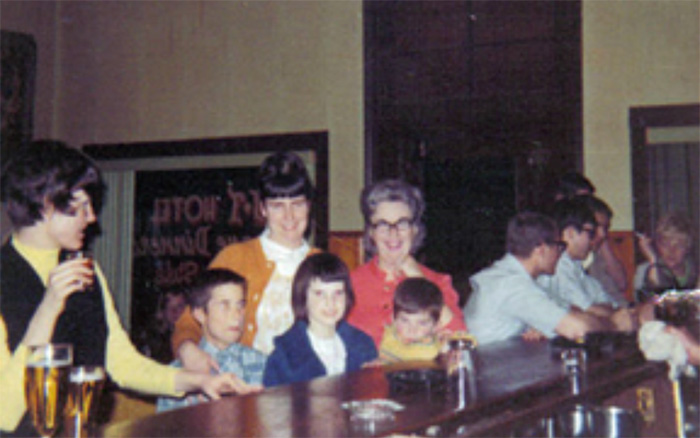 Since the passing of Jean in 1993, Marie Louise and JB have continued on their father's inviting and special legacy for all who step through the front door. You'll find them along with their kids and the friendly JT family of staff keeping the tradition alive everyday.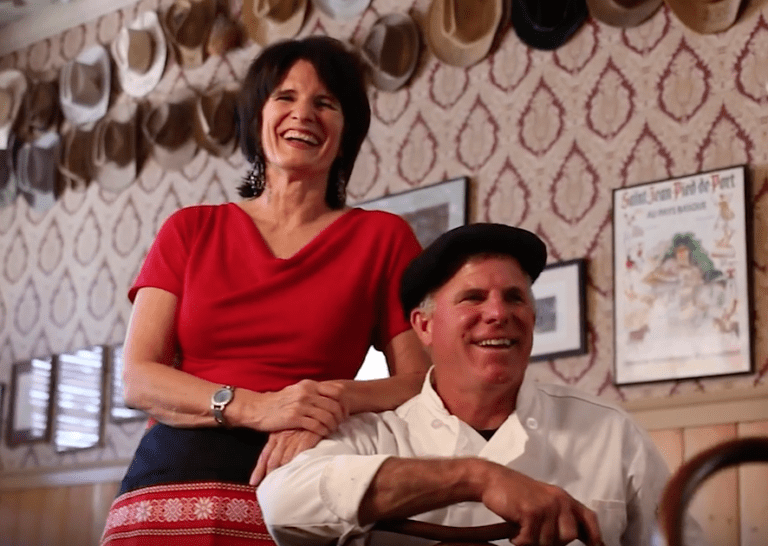 Jean was a natural-born storyteller who loved people. For the 33 years he tended bar, his way was to make everyone who entered the place feel welcome. He loved to tell stories, talk the politics of the day, and grow vegetables in his big garden for the J.T. kitchen.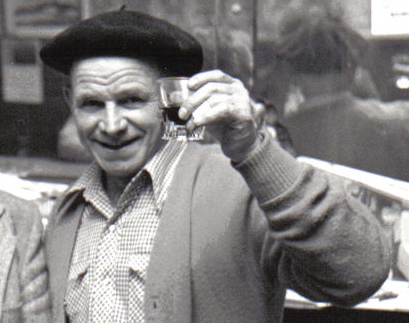 As the years took their toll and Jean's once heavy hatch of dark hair grew thinner, he began wearing the traditional Basque beret. That, and his perpetual cigar became something of a trademark, which one bar patron caught in a caricature on a napkin.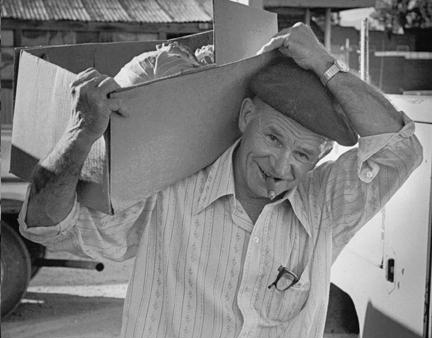 That drawing, is now etched on the front window and adorns tee shirts, keeping Jean's genial spirit right here, as it has been for so many years. A recent update includes our beloved state of Nevada's outline surrounding Jean.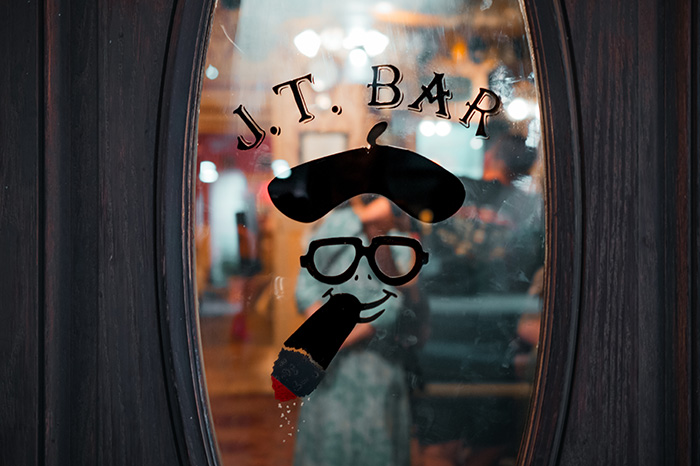 Our legacy is the immigrant's tale of hard work and good fortune in a distant and foreign land. For many generations past, and many more to come, we are here in humble service. For us, you are a stranger here but once!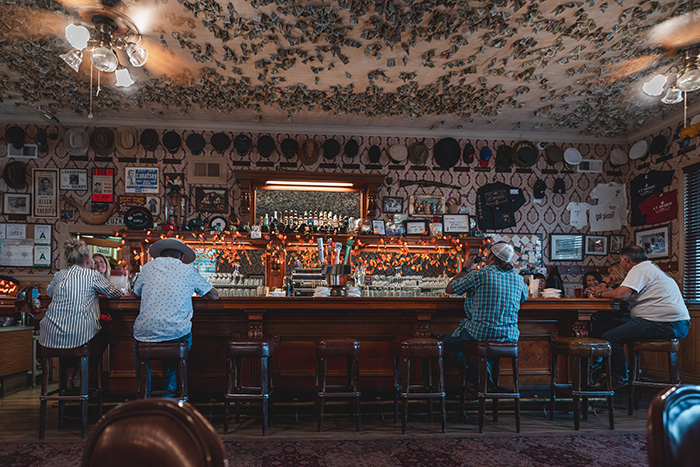 Locally Sourced Offerings
In addition to working our restaurant, our family also raises All-Natural Grass-Fed Beef on Ranch #1 in Carson Valley's own Genoa, NV. Free of antibiotics and growth hormones, we are proud to serve such high quality beef direct to consumer through our kitchen. We also feature cuts of meat sourced from neighboring ranches. We are always working towards bringing you the most natural and local products available, including Borda Ranch Basque Lamb raised right here in Northern Nevada. From our pastures to your plates, we serve you with pride and quality.
Let us host your next celebration
Large parties welcome. We accommodate groups from 1 to 100.
Call us at 775-782-2074 for large group arrangements.
Follow us on your favorite social platform to stay up to date with all our events and happenings. Tag us in your posts so we can share the love!